---
Sultan Kelantan Gesa Pusat Selesai Bayaran Tunai Royalti Ikut Perjanjian!
Posted: 16 Jun 2013 10:00 AM PDT
I
su Tuntutan Bayaran Tunai Royalti Petroleum Negeri Kelantan... Hari ini Tuanku Sultan Muhammad ke-V yang kita sayangi bertitah lagi...
Petikan Titah KDYMM SULTAN MUHAMMAD V

Sempena Istiadat Pembukaan Penggal Pertama Dewan Undangan Negeri Kelantan Ketiga Belas Tahun 2013

BETA MENYARANKAN SUPAYA KERAJAAN NEGERI DAN KERAJAAN PERSEKUTUAN BERKERJASAMA DALAM MENYEDIAKAN KEMUDAHAN INFRASTUKTUR DAN ULTILITI DI NEGERI INI. ANTARANYA PEMBINAAN 'CENTRAL SPINE ROAD', LEBUHRAYA RAKYAT KOTA BHARU-KUALA KRAI DAN KEMUDAHAN BEKALAN AIR.

BETA JUGA BERHARAP SUPAYA PENYELESAIAN ISU TUNTUTAN BAYARAN TUNAI ROYALTI PETROLEUM DAPAT DISELESAIKAN MENGIKUT PERJANJIAN YANG TELAH DITANDATANGANI.




Sumber: pkrl

Ulasan GB

Kepada UMNO BN, jangan derhaka terhadap titah Sultan!
Posted: 16 Jun 2013 07:51 AM PDT
Capture from Google.com
Google becoming more and more creative with different events and festival banner... Today is father's day... so this click-able banner in Google shown different dad's from various culture and countries. Kudos to Google for being so creative.
All the Dad in planet earth
So, how you celebrated your father's day?
Convicted Moroccan thief sues Scotland Yard for discrimination for refusing her a job as a Police Officer
Posted: 16 Jun 2013 07:29 AM PDT
(London) In the Uk, Moroccan Rachida Sobhi is suing Scotland Yard (yes that Scotland Yard) for refusing to accept her application to become a police officer because when they ran a background check on her, they found she has a conviction for theft when she worked at a department store during the 90s. When asked why she left out that salient bit of information she replied that she had selective  amnesia that caused her to forget her crime – but no other aspect of her life.
Her application was rightly rejected by the Police who demand that all new recruits are blemish free, but A year later Ms Sobhi,  filed a claim in the London Central employment tribunal complaining of discrimination on the ground of her sex, her sexual orientation, her religion or beliefs, her age and her disability against the Met and several individuals. She claimed that the Met treated her 'less favorably because of her condition and failed to take reasonable steps to accommodate her.
What is really disturbing is some low life lawyer is willing to take her case to the courts. You know what I say, deport her back to her own country and let her become a policewoman there. Oh hang on Morocco is an Islamic country they don't have equality for women there, do they? From: Eye On The World.
Posted: 16 Jun 2013 07:05 AM PDT
Vietnam has detained three bloggers in weeks, one of whom is now in jail, for '
abusing democratic freedoms
to infringe upon the interest of the State (and) the legitimate rights and interest of organisations and/or citizens'.
The first arrest came last month when the Ministry of Public Security (or Home Ministry in Malaysia) arrested retired journalist Truong Duy Nhat, 49, in the central city of Da Nang, also on a similar charge.
Two days ago, Pham Viet Dao, 61, from north-central province of Nghe An and a Hanoi resident was nabbed for violating Article 250 of the Penal Code. And today,
a third blogger was arrested
.
A Vietnamese blogger has been arrested for anti-state activity, reports said Sunday, the third online government critic detained in less than a month in an intensifying crackdown on dissent.
Dinh Nhat Uy, 30, was taken into custody Saturday and will be held for three months while he is investigated on suspicion of "abusing democratic freedoms to infringe on the interests of the State", the official Vietnam News Agency (VNA) said.
The charge -- routinely laid against dissidents in authoritarian Vietnam where the ruling Communist Party forbids all political debate -- carries a maximum seven year jail term.
Uy is the brother of computer technician Dinh Nguyen Kha, 25, who was jailed for eight years at a trial in May together with university student Nguyen Phuong Uyen on charges of spreading anti-state propaganda, the VNA report said Sunday.
Investigators have accused Uy of "posting pictures and articles on his personal blog, distorting the truth and badly influencing the prestige of state organisations", the report added.
Uy was known in Vietnam's underground activist circles for his strong opposition to perceived aggression by China in the disputed South China Sea -- known in Vietnam as the East Sea.
Its not the case for us in Malaysia. The government has been so 'giving and forgiving' when it comes to such blogs, and there is no intention whatsoever to introduce a perceptible law on owners of social media.
We read and see 'colorful' contents on the Internet every day, some good and not few are bad, deceiving and full of slanders.
If the government wants to put a gag on FB, Tweeters, blogs and news portals, it has all the ways and means but of course, that is not democratic. However, some social media operators have gone overboard by posting subversive and slanderous articles and inciting inter-racial hatred among the people.
There is a lot of freedom in the country but there is also a limit to everything. Absolute freedom will plunge our multiracial and multi-religious country into chaos if such practice goes unchecked.
Tanine, 969 monks, Buddhists and authorities ordered all the Muslims to get out of Tanine, if not they will burn, damage the properties and bodily harm
Posted: 16 Jun 2013 07:00 AM PDT
Tanine, 969 monks, Buddhists and authorities ordered all the Muslims to get out of Tanine, if not they will burn, damage the properties and bodily harm.
Tanine Township Admin Office (Myo Nae Hmu) is a Christian, and oppose those Gadones (I am not insulting the good revered true monks, the 969 fake monks just shave their skin-heads and wore the saffron clothes like THAW NODDKE HTO hunter to kill Saddan Sin Min) and 969…He was asked back by them to know his authority and asked if he dare to announce or sign any order.
At last he give up and join forces with anti-Muslim group.
IT IS GOOD to concentrate all Muslims in Mandalay and Ygn chasing out from small areas as Muslims are scattered/no power. Once all Muslims are in 2 big cities…Muslim leaders had promised to help for autonomy.
Even if not up to that level of hardline political struggle, at least we Muslims will be stronger and even in elections, we could get MPs and pull our political power.
အေရးေပၚသတင္း။ ။ ၉၆၉ အၾကမ္းဖက္ အဖြဲ႕မွ ကခ်င္ျပည္နယ္၊ တႏိုင္း႐ြာတြင္ ဇြန္လ ၂၀/၂၃ ရက္၌ အစၥလာမ္ဘာသာဝင္မ်ားအား အၾကမ္းဖက္ တိုင္ခိုက္ရန္ ျပင္ဆင္ေန။
▬▬▬▬▬▬▬▬▬▬▬▬▬▬▬▬▬▬▬▬▬▬▬▬▬▬▬
၁၅-ဇြန္-၂၀၁၃။ ဒႆဂီရိ (MMM အရပ္သား သတင္းေထာက္)
ကခ်င္ျပည္နယ္၊ ဖားကန္႔ အလြန္က တႏိုင္းဆုိတဲ့ ေက်းရြာမွာ ၿပီးခဲ့တဲ့ အပတ္အတြင္းမွ စ၍ ၉၆၉ အၾကမ္းဖက္ဂိုက္မွ မုန္းတီးေရး တရာမ်ားေဟာ၍ လႈံ႕ေဆာ္ေရး စာမ်ားကို ၿမိဳ႕အတြင္းလိုက္လံ ေဝေနပါတယ္။ ၿပီးခဲ့တဲ့ သႀကၤန္ အတြင္းကလည္း ပဋိပကၡျဖစ္ေစရန္ အစၥလာမ္ မုန္းတီးေရး လႈံ႕ေဆာ္ေရးစာမ်ားကို ျဖန္႔ေဝခဲ့ရာ ၿမိဳ႕နယ္အုပ္ခ်ဳပ္ေရး ဥကၠဌ၊ ႏွင့္ တာဝန္႐ွိသူ အာဏာပိုင္မ်ားမွ ၿမိဳ႕နယ္ သံဃာနာယက အဖြဲ႕ကို အေၾကာင္းၾကားၿပီး လႈံ႕ေဆာ္မႈမ်ားဟာ တရားဥပေဒနဲ႔ မညီတဲ့အတြက္ကို ရပ္တန္႔ေအာင္ ထိမ္းခ်ဳပ္ေပးရန္ တင္ျပၾကရာ၊ ၿမိဳ႕နယ္ သံဃာနာယက အဖြဲ႕ဥကၠဌက လက္မခံဘဲ ဒီကိစၥက သူကိုယ္တိုင္သိ၍ အမ်ိဳးဘာသာ သာသနာအတြက္ လုပ္တာ ဟုေျပာဆို၍ အေျခ အတင္ျဖစ္ကာ ေျပာဆိုခဲ့ေၾကာင္းသိရသည္။
တႏိုင္းေက်း႐ြာမွာေနထိုင္တဲ့ ေဒသခံအမ်ားစုဟာ ခရစ္ယာန္ဘာသာဝင္ အမ်ားစု ျဖစ္ေနတာေၾကာင့္ သႀကၤန္အတြင္း လႈံ႕ေဆာ္မႈေတြမွာ ၉၆၉ အေနနဲ႔ ပဋိပကၡျဖစ္ေအာင္ ေဆာင္႐ြက္ႏိုင္ခဲ့ဘူလို႔ ေဒသခံတစ္ဦးမွ ေျပာၾကားပါတယ္။
ဒါေပမဲ့ ၿပီးခဲ့တဲ့လ ေမလ ၂၈ ရက္ေန႔တြင္ ဘုန္းႀကီးေက်ာင္းမွ ၿမိဳ႕နယ္ အုပ္ခ်ဳပ္ေရး ဥကၠဌႏွင့္ ရပ္႐ြာ လူႀကီးမ်ားကိုေခၚယူေတြ႕ဆံု လူစုၿပီး ကုလားမ်ားကို ေမာင္းထုတ္ေပး၊ ေနာက္ထက္ကုလားေတြ ဝင္မလာေအာင္လုပ္ေပး ေနာက္ၿပီး ေဆာက္လုပ္ေရး
ဝင္းထဲက ကုလားဆိုင္ကို ေမာင္းထုတ္ေပး၊ ေနာက္ ရယက ႐ံုးထဲမွာ ဆိုင္ကယ္ဆိုင္ ဖြင့္ထားတဲ့ ကုလားဆိုင္ကိုလည္း ေမာင္းထုတ္ေပးဟု အဓမ ဖိအားေပး ေတာင္းဆိုရာ တာ၀န္႐ွိသူမွ ဒီလိုလုပ္ရပ္ဟာ တရားဥပေဒနဲ႔ မညီေၾကာင္း ႏိုင္ငံသားတိုင္း မွတ္ပံုတင္ ကိုင္ေဆာင္ထားသူတိုင္း ႏိုင္ငံတြင္းမွာ သြာလာေနထိုင္လို႔ ရေၾကာင္း၊ ဆိုင္ငွားထားတာကလဲ စာခ်ဳပ္စာတမ္းနဲ႔ငွားထားတာ ျဖစ္ေၾကာင္း သက္တမ္းကုန္ရင္ ထပ္မငွားေအာင္ လုပ္ေပးမယ္လို႔ ေျဖာင့္ဖ်ေျပာဆို ခဲ့တယ္လို႕သိရပါတယ္။
အဲဒါကို မေၾကနပ္လို႔ ဆိုၿပီးေတာ့ ၿပီးခဲ့တဲ့ စေနေန႔ ဇြန္လ ၈ ရက္ေန႔က ၉၆၉ လႈပ္႐ွားသူ မ်ား လူ ၈၀ ေက်ာ္ ဘုန္းႀကီးေက်ာင္းမွာ စုၿပီး မရက၊ ရဲ ႏွင့္ အျခားဌာနဆိုင္ရာမ်ားကို ဘုန္းႀကီးေက်ာင္းမွာ ေဆြးေႏြးစရာ ေလးရွိလိုပါဟု အစည္းေဝးပံုစံေခၚယူၿပီး အုပ္ခ်ဳပ္ေရးႏွင့္ ဌာနဆိုင္ရာ တာဝန္႐ွိသူမ်ား ေရာက္ရွိေသာ အခါ ဘုန္းႀကီးမွ "ကဲ ၿမိဳ႕မိၿမိဳ႕ဖ ဒကာ ဒကာမတို႔ ကိုယ္ေျပာစရာရွိတာေျပာၾကေတာ့ ကိုယ္ျဖစ္ခ်င္တာ ေျပာသာေျပာ" ဟုဆိုရာ "ရတနာ စည္ဘီယာနဲ႔ စားေသာက္ဆိုင္ပိုင္ရွင္ ေဒၚႏုႏုေ၀" မွ စၿပီး အခ်က္ ၅ ခ်က္ ေတာင္းဆိုတယ္။
၁။ တႏိုင္းမွာရွိတဲ့ မြတ္စ္လင္မ္ေတြ အားလံုး ေမာင္းထုတ္ေပးေရး။
၂။ တႏိုင္းကို ေနာက္ထပ္ မြတ္စ္လင္မ္ တစ္ေယာက္မွ ဝင္မလာေရး။
၃။ ဘယ္ အိမ္မွာမွ အစၥလာမ္ဘာသာ အရ ၀တ္ျပဳဆုေတာင္းျခင္း မလုပ္ရန္ႏွင့္ ခြင့္ မျပဳရန္။
၄။ ေဆာက္လုပ္ေရး ဝင္းထဲမွာ ငွားထားတဲ့ မြတ္စ္လင္မ္ လကၻ္ရည္ဆုိင္ ဖြင့္ထားတာ ခ်က္ခ်င္း ဖ်က္သိမ္းရန္။
၅။ ရပ္ကြက္ အုပ္ခ်ဳပ္ေရး႐ံုးဝင္းထဲက ငွားထားတဲ့ မြတ္စ္လင္မ္ပိုင္ ဆိုင္ကယ္ ပစၥည္းဆိုင္ကိုလည္း ခ်က္ခ်င္း ဖ်က္သိမ္းရန္။
စသည္႔ မ်ားကို ေတာင္းဆို၍ ယခုလည္း "ကုလားေတြ ၾကက္ၿခံကာေနတာ သခ်ိဳင္းေျမထဲေက်ာ္ၿပီးေတာ့ ကာေနတယ္ ကုလားေတြ မုတ္ဆိတ္ေတြနဲ႕ သူတို႔ သခ်ိဳင္းလုပ္ဖို႕ က်ဴးေက်ာ္လုပ္ေနတယ္" ဟု ေျပာဆိုရာ ဘုန္းႀကီးေတြ၊ တာဝန္ရွိသူမ်ားႏွင့္ ၿမိဳ႕မိၿမိဳ႕မ်ား ခ်က္ခ်င္းသြားေရာက္ခဲ့ရာ ထိုသူမ်ားမွာ ၄င္းတို႔ ၾကက္ၿခံ အကာမ်ား အားျပဳျပင္ေနၾကတာျဖစ္ၿပီး မြတ္စ္လင္မ်ားလည္း မဟုတ္ေၾကာင္း ခ်င္းလူမ်ိဳးမ်ားျဖစ္ၿပီး မုတ္ဆိတ္မ်ားႏွင့္ ျဖစ္ေသာ္လည္း မြတ္စ္ဆလင္မ္ေတ ြမဟုတ္တာေၾကာင့္ ျပန္လာခဲ့ၾကတယ္လို႕သိရပါတယ္။
ထိုေန႔ ညေနမွာဘဲ မြတ္္စလင္မ္ ပိုင္ဆိုင္မ်ားကို အာဏာပိုင္မ်ားက ပိတ္သိမ္းခိုင္းခဲ့ေၾကာင္း။ အျခားေနရာမ်ားတြင္လည္း ျပန္လည္ဖြင့္ခြင့္မျပဳေၾကာင္း သိရပါတယ္။
ဒီ့အျပင္ တနိုင္းမွာရွိတဲ့ မြတ္စ္လင္မ္ေတြကို အားလံုးထြက္သြားရန္ အာဏာပိုင္မ်ားက ဖိအားေပးလွ်က္ရွိတယ္လို႕ ၾကားသိရပါတယ္။
အာဏာပိုင္မွ အစၥလာမ္ဘာသာဝင္တို႔ႏွင့္ အေပါင္းအသင္းလုပ္ေနေသာ တြန္းလွည္းသမား တစ္ေယာက္ကို ေခၚယူ၍ "ခင္ဗ်ား ကုလားေတြနဲ႔ ေပါင္းတာမ်ားတယ္၊ ခင္ဗ်ား ကုလားတစ္ေယာက္ေယာက္ကို ျပႆနာ႐ွာလိုက္၊ တခုခု ျဖစ္တာနဲ႔ က်ေနာ္တို႔ ခင္ဗ်ားရွာမဲ့ တေနရာကို ေစာင့္ေနမယ္ ခင္ဗ်ားျပႆနာရွာလိုက္တာနဲ႔ က်ေနာ္တို႕ ေနာက္ကေန ဝိုင္း ဗ်င္းလိုက္မယ္၊ ၿပီးတာနဲ႔ ကုလားဆိုင္ေတြ အကုန္လံုး ဖ်က္ပစ္မယ္" လို႔ ေျပာၾကားေၾကာင္း။ ထိုတြန္းလွည္းသမားမွ "ဟာ က်ေနာ္ေတာ့ မလုပ္ခ်င္ဘူး က်ေနာ္ဒုကၡေရာက္တုန္းက သူတို႔ အမ်ားႀကီး ကယ္ထားတာ ေက်းဇူးရွိတယ္ တျခားလူဘဲခိုင္းလိုက္ပါ" ဟုေျပာလိုက္ေၾကာင္းသိရသည္။
ေနာက္ထပ္ၾကားသိရတာ ၂၀ ရက္ေန႔ သို႕မဟုတ္ ၂၃ ရက္ေန႕မွာ ဗုဒၶဘာသာ အစည္းအ႐ံုးဆိုၿပီး လူငယ္ေတြနဲ႔ အဖြဲ႔ ဖြဲ႔ၿပီး စည္း႐ံုးၿပီးေတာ့ အစၥလာမ္ ဘာသာဝင္ ဆိုင္ေတြကို ျပႆနာ႐ွာၿပီး ဝိုင္ဖ်က္ပစ္ဘို႔ စီစဥ္ေနေၾကာင္း၊ အစၥလာမ္ ဘာသာဝင္ ဆိုင္ေတြ အိမ္ေတြကို ဓါတ္ပံု႐ိုက္ ကာ စာရင္းေကာက္ထားေၾကာင္း၊ ေဒသခံ မြတ္စ္လင္မ္မွမွ သတင္းေပးပို႔ပါသည္။
ဆက္လက္ၿပီး "အခုေတာင္မွ တခ်ိဳ႕ေတြ ျပႆနာေတြ စရွာေနၾကေၾကာင္း တခ်ိဳ႕ မြတ္စ္လင္မ္ဆိုင္ေတြက ပစၥည္းေတြယူၿပီး ပိုက္ဆံမေပးတာတို႔၊ ဆိုင္ကယ္တိုက္ဆီ စီးၿပီး ပိုက္ဆံမေပးဘဲ ျပႆနာရွာတာတို႕ လုပ္ေနတယ္" လို႔ ေျပာပါတယ္။
ႏိုင္ငံေတာ္မွ အႀကီး အကဲမ်ားအေနနဲ႔ ယခုကဲ့သို႕ နယ္ေဒသမ်ားမွာ ေနထိုင္ၾကတဲ့ လူနည္းစု အစၥလာမ္ဘာသာဝင္ေတြကို တာ၀န္ရွိသူ အာဏာပိုင္မ်ားမွ ဥပေဒအရ အကာအကြယ္မေပးဘဲ အၾကမ္းဖက္လိုသူမ်ားႏွင့္ပါ ပူေပါင္းၿပီး မတရား အႏိုင္က်င့္ ၿပီး ျပႆနာရွာကာ ပဋိပကၡမ်ားျဖစ္ေအာင္ ျပဳလုပ္ေနတာကို တားဆီးေပးရန္ တနိုင္းရွိ အစၥလာမ္ဘာသာဝင္မ်ားက ေတာင္းဆိုလုိပါတယ္လို႔ သတင္းေပးပို႕ထားပါတယ္။
Three men and police officer stabbed at mosque
Posted: 16 Jun 2013 07:00 AM PDT
A man has been arrested on suspicion of attempted murder after three men and a police officer were stabbed at a mosque in Birmingham.  The male police constable was responding to reports that three others had been attacked inside the mosque in the Ward End area of the city when he was injured.
All four men are in a "stable" condition in hospital. A 32-year-old man was arrested and remains in custody, West Midlands Police said. The incident is understood to have occurred during the final prayer session of Saturday evening at the Washwood Heath Muslim Centre. Witnesses said a man of Somali appearance began to attack worshippers with a machete. 
Mohammed Shafiq, the leader of national Muslim organisation the Ramadan Foundation, expressed concern for the victims injured and their families."It is too early to speculate on the circumstances of the stabbings but we must be clear there should be no place for this sort of violence in our country," he said "There will obviously be people who will try to take advantage of this tragedy but we must not allow them to succeed." "Yep,The politically correct will believe this Dick-Edit". In full at The Telegraph......
Jordanian newspaper: "Let's kill the Jews everywhere"
Posted: 16 Jun 2013 06:25 AM PDT
Batayena
This article, by Dr. Muhammad Qasem Batayena writing in Jordanian newspaper Assawsana. is the worst one I have ever read. And that's saying something.

Batayena is apparently a Ba'athist, and in other articles he writes of his support for the Assad regime and he refers to Saddam Hussein as a "martyr." Even so, as you will see, he will happily use Koranic references as well.

The title of the piece is "Let's Kill the Jews Everywhere."

---

I'm not an extremist, nor racist… I'm not bloodthirsty and not vengeful… I'm not a terrorist and I've never been a killer… All my life I hated the color red, and my dictionary never included the word "blood"… I am not bloodthirsty at all… but I'm an oppressed Muslim and an Arab whose will has been taken away from him… that is how we were shaped in (these) bad times, which we haven't chosen (to be born into)… this is how it was planned that we should be… we are living in volcanic lands… We smell the smell of blood coming from every direction… they [presumably the Jews] turned the color of the ground into red… our people's body parts were scattered and their factions fought each other (literally "shot at each other") through Arab-like Hebrew hands ["musta'ariba", see Wikipedia for analog Mista-arvim]… and because I look at all these things without doing a thing – for that I'm an Arab. Continue to the article in full to EOZ.............
Tahanan Polis Mati Kerana Membunuh Diri?
Posted: 16 Jun 2013 07:41 AM PDT
P
utrajaya: Kematian tahanan ketika berada dalam lokap polis bukan semata-mata disebabkan kesilapan atau kecuaian anggota polis, namun ada kemungkinan tahanan terbabit berniat membunuh diri, termasuk menghantukkan kepala ke dinding akibat tekanan emosi.
Timbalan Ketua Polis Negara Datuk Seri Bakri Zinin berkata, ketika di dalam lokap, tahanan menghadapi tekanan dari dalam dan luar sehingga boleh menjejaskan emosi dan mendorong mereka melakukan tindakan sedemikian.

"Kita tidak boleh melihat keadaan itu (membunuh diri) tidak boleh berlaku kerana mereka yang ditahan mempunyai emosi, kita tahan dan letak di dalam lokap untuk memastikan dia tak melakukan sesuatu perbuatan membatasi undang-undang.

"Jadi kematian itu kadangkala bukan daripada kesilapan atau kecuaian anggota polis, ada penyebab sesuatu kematian dalam lokap.

"(Justeru) kita merangka strategi berdasarkan peraturan sedia ada dan memperbaiki kelemahan daripada Prosedur Operasi Standard (SOP) yang berkenaan untuk memastikan perkara itu (kematian dalam tahanan) dapat dikurangkan.

"Kita tak boleh menyalahkan (polis), kalau orang berkenaan (tahanan) ingin membunuh diri dalam lokap seperti menghantuk kepala ke dinding, kita tak boleh menahannya (tetapi) kita cuba sedaya upaya kalau boleh dapat mengurangkan perbuatan sedemikian untuk memastikan lokap selamat digunakan," katanya.

Bakri berkata demikian pada sidang media sebelum menghadiri Konvokesyen Kolej Antarabangsa Putra Intelek (PIIC) di Pusat Konvensyen Antarabangsa Putrajaya (PICC), di sini, semalam. -HM

Ulasan GB

Alasan tahanan mungkin "membunuh diri" adalah sesuatu tuduhan yang berat oleh Timbalan KPN.

Sudah adakah siasatan yang dilakukan untuk membuktikannya? Jika belum ada siasatan bagaimana TImbalan KPN begitu mudah mengeluarkan alasan sedemikian rupa? Apakah ia semata-mata untuk menutup jenayah yang dilakukan oleh pihak polis?

Kedua, Bekas PM, Tun Dr. Mahathir pernah menytakan satu ketika dulu bahawa DS Anwar Ibrahim yang cedera sewaktu di dalam lokap juga dikatakan memukul dirinya sendiri sehingga lebam matanya.

Tetapi akhirnya terbukti di mahkamah, bahawa alasan bekas PM itu karut dan didapati yang memukulnya ialah bekas KPN ketika itu, Tan Sri Rahim Noor.

Justeru itu alasan yang dikemukakan oleh Timbalan KPN adalah karut dan tidak dapat diterima.
A moderate face on Iran's genocidal regime
Posted: 16 Jun 2013 06:08 AM PDT
Just how "moderate" is Iranian president-elect Hassan Rouhani?
The answer is - it really doesn't matter. Like Ahmadinajad, he will have nothing to do with Iran's nuclear program, and having a Muslim Santa Claus replacing the ape that preceded him will mean literally zero as to what Iran is doing in its drive for nuclear weapons that would threaten the entire world.  When your country has a "Supreme Leader," the title of "President" is more or less symbolic.
The Ayatollah Khamenei even told the candidates that they must not make any concessions to the West, which makes the entire idea of a "moderate" president a joke. The mainstream media, however, keeps talking about Rouhani as if he is literally a moderate, and not just moderate relative to the handpicked ultra-right wing candidates allowed to run for the office. The Washington Post and a host of other media outlets simply call him a "moderate" and the Huffington Post even calls him a "reformist." This is for a person who has praised Bashar Assad and said "Syria has constantly been on the frontline of fighting Zionism and this resistance line must not be weakened."
Moreover, Rouhani proudly boasts that as Iran's nuclear negotiator, he managed to delay Western sanctions  while pushing the nuclear program forward. Arash Karami describes an interview with candidate Rouhani on Iranian TV:
In the first question regarding Rouhani's time as nuclear negotiator, Abedini made a reference to P5+1 negotiations, to which Rouhani corrected him: "Mr. Abedini, don't be mistaken in your question. My negotiations were with the EU-3, not P5+1." Rouhani then explained the conditions which previous negotiations took place, saying, "What did America want to do? They wanted to send our case to the UN Security Council. They wanted what he had technologically to not be complete. We were after an opportunity to complete our technology."

Rouhani said that when the three ministers of Europe were invited to Iran, they promised to veto America at the UN with respect to Iran's nuclear program. He continued, "And this was during the era of Bush, when crazy neocons had attacked Afghanistan, occupied Iraq and everyone said that Iran is next. … During that era, we didn't allow war. We didn't allow our case to go to the Security Council." Rouhani said of his era, "During that time, we started with ministers and then started negotiating with the presidents. This is what we should do today."



Abedini then asked him about specific agreements and suspensions that took place in the nuclear program when Rouhani was in charge of negotiations. Rouhani responded, "What you said is a lie, you know it's a lie. … This talk is what ignorant people say, you are versed in this." Rouhani continued, rather excitedly and with a smile, "Maybe the person speaking to you in your earpiece doesn't know, but you know." After another challenge by Abedini, Rouahni responded, "It's good for you to read history." Rouahani then started listing Iran's achievements during the era in question, incrementally raising his volume and emphasis with each achievement.



"We suspended the program?" Rouhani asked rhetorically. "We completed the program!"
As president, it seems apparent that Rouhani will do the exact same thing - run interference for the West with his smiling demeanor while Iran's nuclear weapons and nuclear weapons delivery program speeds forward.
Given how eager the gullible Western media is to represent him as a "moderate," it looks like the Supreme Leader could not have picked a better person to be president. Hat tip:  EOZ
MACC, why no action against officers in TBH case? By Lim Kit Siang
Posted: 16 Jun 2013 06:01 AM PDT
From Malaysiakini
MP SPEAKS
The Malaysian Anti-Corruption Commission (MACC) has urged the Enforcement Agency Integrity Commission (EAIC) to remove Mohd Nadzri Ibrahim, its sole investigator, from investigating death-in-custody cases.


This is MACC's response to the query by two DAP MPs, Zairil Khir Johari (Bukit Bendera) and Steven Sim Chee Keong (Bukit Mertajam) whether EAIC's integrity would be in doubt if Mohd Nadzri (left-reminds me of a sly goat with a smirk, meaning Satan's disciple-edit) was the MACC officer who was part of the MACC probe causing the mysterious death of DAP aide Teoh Beng Hock at Selangor MACC headquarters in Shah Alam on July 16, 2009.

A MACC statement issued on Thursday night read:

"MACC does not want any MACC officers linked to any controversies, whether it involves MACC itself or the EAIC.

"In this matter, MACC wishes to stress that Mohd Nadzri Ibrahim, an MACC officer who was seconded to the EAIC since more than a year ago, is an officer who has always conducted his duties professionally.


"...MACC is confident that the EAIC, which is an independent commission, would also want to ensure justice for all parties involved in the issue of deaths in custody." This is meaningless bureaucratic gobbledygook designed to confuse rather than to illuminate the public, just because the government agency concerned has got embarrassing things to hide from the people.

Nadzri shouldn't be in EAIC

Stripped of all its gobbledygook, the MACC statement is an admission that Mohd Nadzri, seconded from MACC to EAIC, was implicated in mysterious circumstances resulting in the death of Teoh Beng Hock at MACC headquarters nearly four years ago.
But the MACC does not want the whole sordid tale to be reopened, and this is why the MACC is asking the EAIC to remove Nadzri from death-in-custody cases.

It is no business of MACC to make such a request, for it has neither powers nor jurisdiction to dictate to EAIC what its sole investigator, even seconded from MACC, should investigate or not.

This problem is not whether the EAIC investigator should investigate death-in-custody cases, but that Nadzri should not have been seconded from MACC to EAIC to be chief investigator in the first place. In fact, MACC should explain why no disciplinary action had been taken against Mohd Nadzri when Teoh Beng Hock (TBH) royal commission of inquiry (RCI) report made adverse comments about Nadzri's credibility and integrity as well as role in Beng Hock's mysterious death.


The TBH RCI Report, in para 119, pronounced its finding on Teoh Beng Hock's death, as follows:

"119. Having considered all the evidence in its entirety, we found that TBH was driven to commit suicide by the aggressive, relentless, oppressive and unscrupulous interrogation to which he was subjected by certain officers of the MACC who were involved in the ongoing operation by the Selangor MACC on the night of the 15th and into the morning of the 16th."

Malaysians of course cannot accept the RCI's verdict of "forced suicide" as the cause of TBH's death.

Clearly MACC officers were responsible for his death at MACC headquarters at Shah Alam on July 16, 2009 through "aggressive, relentless, oppressive and unscrupulous interrogation" - leaving to everybody's imagination of the unlawful and even lawless torture Beng Hock may have been subjected to when he was entirely at the mercy of the "oppressive and unscrupulous" MACC officers for 12 hours, during those fateful hours on the night of July 15 and the early hours of July 16, 2009.

MACC officers implicitly faulted

Although the TBH RCI report failed to clearly and unmistakably pinpoint the MACC officers responsible for Beng Hock's death, it is clear from the report that the commissioners came to the conclusion that MACC officers were responsible for Beng Hock's death. This is evident from two paragraphs in the TBH RCI report referring to the testimony of one MACC officer Raymond who had testified that he saw Beng Hock at 6 am on the 16th July 2009 "lying on the sofa outside Nadzri's room".


Expressing "grave reservations" over Raymond's evidence, the TBH RCI said (para 198):

"In our opinion, he was not a reliable witness and was used by those responsible for TBH's death to distance them from their wrongdoings by creating an impression that TBH was not only alive at 6am on the 16th but was also resting comfortably and peacefully on the sofa outside Nadzri's room."

In para 201, the TBH RCI said:

" As it become obvious to us that Raymond's evidence was tailored to fit certain objectives which in this case dovetailed those of the MACC officers responsible for TBH's death, we rejected his evidence as being unworthy of any weight or consideration in respect of the time he claimed to have seen TBH at 6am on the 16th." Nadzri was one of the MACC officers suspected of causing TBH's death at the MACC headquarters in Shah Alam on July 16, 2009. The TBH RCI report contained caustic comments about Nadzri's professionalism, credibility and integrity.

For instance, the TBH RCI report reprimanded Nadzri for raising his voice when interrogating TBH in the early hours of July 16 ("Third Interrogation"), castigating Nadzri's conduct as "rather unnecessary and uncalled for", that Nadzri "should have been more professional in his approach", and Nadzri's treatment of Beng Hock "certainly unwarranted" - "unless there was an agenda to put pressure on TBH by continuing to record his statement in these circumstances." [para 53]

The TBH RCI even asked whether Nadzri "had deliberately prolonged this process ( the two-hour "third interrogation") to torture TBH mentally and disorient him to agree to turn against his boss out of despair" [Para 160], and condemning Nadzri's interrogation "not only duplicitous of work but contravenes sections 30 (1)(a) and 30(8) of the MACC Act".

Under these circumstances, with the approach of Beng Hock's fourth death anniversary with the cause of his death at the MACC headquarters in Shah Alam remaining an indictment of the institutional injustice of the country, Malaysians are entitled to a full account as to what the MACC have since done to punish Nadzri and other MACC officers responsible for Beng Hock's death by their unlawful abuses of power.
---
LIM KIT SIANG is DAP parliamentary leader and MP for Gelang Patah
49 injuries found on custodial death victim Karuna by Koh Jun Lin
Posted: 16 Jun 2013 05:54 AM PDT
 From Malaysiakini
Contrary to police claims of no foul play and no injuries on custodial death victim P Karuna Nithi's body, the victim's autopsy report shows he had sustained 49 injuries. These are predominately bruises caused by a blunt object on the chest and limbs, according to the report prepared by Tuanku Jaafar hospital forensic consultant Dr Sharifah Safoorah Syed Alwee Al'Aidrus.


PKR public complaints bureau chief S Manikavasagam said the report contradicts what the police have initially claimed.

"The CPO of Negri Sembilan (Osman Salleh) had come up and said there is 'no injury, no foul play, nothing. (They said) we have never beaten him up.'

"Before the post-mortem had been completed, he came up with a press statement saying that these are all rumours and told the public not to believe them.

"So today, it is very clear: 49 injuries. These are new injuries," said Manikavasagam when contacted today. He said he accompanied Karuna's family to see Sharifah yesterday to receive a one-hour briefing regarding her findings and the report, a copy of which has been sent to Malaysiakini. Karuna, an engineer, died on June 1 at the Tampin police district headquarters, a day before the family could raise money to post bail for him after he was charged on May 31 for "causing hurt".

'Injuries did not cause death'

Despite the report of the injuries however, the autopsy report concluded the cause of death to be "fatty change of the liver", a condition commonly associated with alcoholism or obesity.  She added that the injuries did not involve the muscles or the skeleton, and on its own, could not have been a direct cause of death.


"Fatty change of the liver causes death through hypoglycaemia (abnormally low blood sugar content) and/or electrolyte imbalance, both of which cannot be proven in a post-mortem.

"This condition is possibly compounded by absence of partially digested food material in the gastric cavity," she wrote.

When asked to explain the findings, Manikavasagam (above) said the pathologist had speculated during the briefing that Karuna had not been eating while in detention and was too frail to survive any beating as a result. Manikavasagam, who is also the former Kapar MP, said Karuna's family has lodged a police report at the Seremban police district headquarters today against CPO Osman over the latter's claims that there was no foul play in Karuna's death. They will also raise the issue in a memorandum to the Bukit Aman police headquarters on Tuesday, and another to the Human Rights Commission (Suhakam) later next week.

Sugumar's family mulls suit

Meanwhile, in the case of another death in custody victim C Sugumar, lawyer Latheefa Koya said the family is mulling to sue the government and the police for causing suffering to them and Sugumar.


Sugumar was found dead on Jan 23, allegedly after being chased by the police, handcuffed, and beaten by them and a crowd who had joined in the chase.

However, Latheefa said they will wait for Serdang Hospital's autopsy report first before deciding on their next move. They were previously told by Sugumar's pathologist that he had died of a heart attack, and requests for a second autopsy were unsuccessful.
FBI knew earlier of Boston jihad bomber
Posted: 16 Jun 2013 05:49 AM PDT
These politically correct, reeducated Keystone Kops did nothing -- after all, why should they have done anything? He was a jihadi, and their Obama-mandated training told them that jihad was a beautiful interior spiritual struggle. "FBI knew earlier of Boston bombing suspect," by Josh Gerstein for Politico, June 15:
Deceased Boston Marathon bombing suspect Tamerlan Tsarnaev came to the attention of the FBI on at least two occasions prior to a Russian government warning in March 2011 that said he appeared to be radicalizing, FBI Director Robert Mueller said in Congressional testimony this week.
The earlier references have led some lawmakers to question whether the FBI acted too quickly in closing an assessment of Tsarnaev's potential ties to terrorism done in response to the Russian request.
In a little-noticed exchange before the House Judiciary Committee Thursday, Mueller acknowledged that the Russian alert was not the first time the elder Tsarnaev brother crossed the FBI's radar.
"His name had come up in two other cases," Mueller said in response to questions from Rep. Steve King (R-Iowa). "Those two other cases, the individuals had their cases closed. So, he was one or two person [sic] away."
When King asked Mueller if it was reasonable to say that the Russian letter "refocused" the FBI on Tsarnaev, Mueller replied, "Absolutely." Mueller did not elaborate on the nature of the prior investigations where Tsarnaev's name had arisen. However, an FBI official told POLITICO they were not related to terrorism. The official, who asked not to be named, also said the agent who conducted an "assessment" of Tsarnaev in response to the Russian warning in 2011 found the previous references and was aware of them. Continue here to the full article..................
Sarah Palin on Obama's Decision on Syria: 'Let Allah Sort It Out'
Posted: 16 Jun 2013 05:43 AM PDT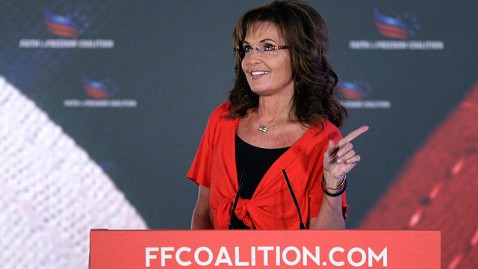 WASHINGTON (AP) - Former Alaska Gov. Sarah Palin criticized the Obama administration's decision to supply weapons to the rebels in the civil war in Syria today, arguing that the U.S. should "Let Allah sort it out" until there is a stronger leader in the White House.

"Militarily, where is our commander in chief? We're talking now more new interventions. I say until we know what we're doing, until we have a commander and chief who knows what he's doing, well, let these radical Islamic countries who aren't even respecting basic human rights, where both sides are slaughtering each other as they scream over an arbitrary red line, 'Allah Akbar,' I say until we have someone who knows what they're doing, I say let Allah sort it out," Palin said at the Faith and Freedom Coalition Conference. From: Eye On The World

More...
Bombers target female students in Pakistan - kill 11, wound 20
Posted: 16 Jun 2013 05:37 AM PDT
(Quetta) What has become a common occurrence in Islamic countries, religious bigots, feeling that they have been dishonoured by females attempting to gain an education, placed an explosive device inside a bus taking them from the women's university campus to the city centre, killing 11 and injuring 20 others. However, that wasn't the end of the story, as boy were these so called holy warriors pissed off at women gaining an education, they attacked the hospital where the injured had been taken to for treatment and killed a further 3 people. Currently reports state that 8 well armed gunmen are laying siege to the hospital.
Condell: Singling out a billion Muslims
Posted: 16 Jun 2013 07:17 AM PDT
The truth about Islamophobia in the UK
Posted: 16 Jun 2013 07:15 AM PDT
(London) In the UK, there is something of a growth industry in the number of NGOs which can promote the view that actually within our borders the land is filled with white racist bigots. After each newsworthy incident involving followers of Islam (child grooming / terrorist activities / anti-Western protests/murders, etc.), the PC crowd fall over themselves in which to portray the followers of Islam as the victims.

After the London bombings in 2005, the then Government of the day commissioned a group of Muslims to look into why their followers would wish to murder 56 people in cold blood, and what did they come up with?
"Holocaust Day must be scrapped, because it is offensive to Muslims."
That pathetic statement saw the so called Muslim Council of Britain removed from its advisory position with the then Labour Government of the day. And so we move to today.

Tell Mama is a government funded NGO which reports on 'Islamophobic' incidents in the UK. After the cold blooded murder of a British soldier on the streets of London, the other week the media reported a rash of attacks on Muslims. The thing is, they received their statistics not from the Government, hospitals or even the police but rather from Tell Mama. News which the bBC was more than happy to report as ''Sense of endemic fear' in Muslim communities". The thing is, when somebody took the time to look at this substantial rise in hatred towards Muslims in the UK, they found that of the 212 "attacks and intimidation" against British Muslims after the murder of Soldier Lee Rigby that 57 per cent of the 212 reports referred to activity that took place only online, mainly offensive postings on Twitter and Facebook, or that a further 16 per cent of the 212 reports had not been verified. Not all the online abuse even originated in Britain.

Contrary to the group's claim of a "cycle of violence" and a "sustained wave of attacks", only 17 of the 212 incidents, 8 per cent, involved the physical targeting of people and there were no attacks on anyone serious enough to require medical treatment. As usual, Muslims have been found to be telling porkies (Police) about how they can only be victims in which to excuse their murderous antisocial behaviour. Well, the good news from all of this, is that Tell Mama has just seen its government funding removed. What is it with Muslims and their victimhood mentality? Hat tip: Eye On The World
[KISAH MASYARAKAT] Cikgu Terlampau 'Ratah' Pelajar
Posted: 16 Jun 2013 05:11 AM PDT
S
abak Bernam – Demi nafsu buasnya, seorang guru yang diberi tanggungjawab mendidik bertindak di luar batasan apabila sanggup merogol pelajarnya sendiri selepas memaksa mangsa menonton video lucah di sebuah bilik rumahnya, di Sungai Besar, di sini, Khamis lalu.
Gambar hiasan.
Ketua Polis Daerah Sabak Bernam, Noor Mushar Muhammad berkata, kejadian itu dipercayai berlaku selepas suspek berusia 34 tahun itu menghantar mangsa yang merupakan pelajar tingkatan empat di sebuah sekolah ke sebuah klinik kesihatan.
Menurutnya, mangsa yang berusia 16 tahun itu menaiki kereta suspek ke klinik itu untuk menghantar sample kahak kerana dipercayai menghidap penyakit tibi.

"Suspek memberhentikan kereta di hadapan klinik kesihatan itu dan mangsa turun kereta untuk menghantar sample kahak tersebut ke makmal klinik terbabit.

"Setelah selesai menghantar sample, mangsa terus kembali ke kereta gurunya itu dan kemudian suspek sempat bertanya kepada mangsa hendak ke mana, sebelum terus memandu kereta menuju ke rumahnya," katanya kepada Sinar Harian.

Noor Mushar berkata, sebaik mangsa tiba di rumah, suspek terus menarik tangan mangsa menuju ke bilik belakang rumahnya sebelum memaksa mangsa yang berdiri di hujung katil berdekatan pintu duduk di atas katil.

"Suspek cuba memancing mangsa dengan memaksa mangsa menonton video lucah sebelum bertindak merogolnya. Mangsa yang berada dalam ketakutan hanya mampu berdiam diri dan merelakan perbuatan gurunya itu," katanya.

Bagaimanapun, Noor Mushar berkata, mangsa yang kembali ke sekolah keesokannya itu mengadu perbuatan suspek kepada guru kaunseling sebelum pihak sekolah menghubungi penjaga mangsa untuk memaklumkan kejadian itu.

"Mangsa telah dihantar ke Hospital Tengku Ampuan Rahimah Klang bagi tujuan pemeriksaan lanjut," katanya.

Sementara itu, katanya, sepasukan polis dari Jabatan Siasatan Jenayah Ibu Pejabat Polis Daerah (IPD) Sabak Bernam telah berjaya menahan guru itu di hadapan sekolahnya kira-kira jam 3.40 petang kelmarin.

"Laporan polis dibuat keluarga mangsa sehari selepas kejadian dan suspek ditahan reman selama tujuh hari bermula hari ini (semalam) untuk siasatan lanjut," katanya.

Noor Mushar berkata, siasatan akan dijalankan di bawah Seksyen 376 Kanun Keseksaan kerana merogol. -SH

Ulasan GB

Kes-kes sebegini kerap berlaku. Keadaan tersebut dapat dielakkan jika guru perempuan yang membawa pelajar itu ke klinik atau panggil saja ambulan untuk datang ke sekolah.


Man of Steel:The Dark Knight-ification of Superman
Posted: 16 Jun 2013 01:00 AM PDT
Have you watched 'Man of Steel'? I am watching it later this week. :-) *coughs* Henry Cavill is soooo gorgeous!!! Look at those rippling muscles!!!! Faint! The costume designer chose to get rid of the red suspender and those of you who have watched the trailer would be gulping away!
Christopher Orr of The Atlantic wrote a brilliant piece
HERE
.
Excerpt:
Early in Man of Steel, we watch as a school bus carrying a teenage Clark Kent and his classmates veers out of control and plunges off a bridge into a river. As the bus sinks below the surface, its trapped and terrified occupants frantically seize what appear to be their last gasps of air. Lucky for them young Clark is aboard! He lifts the bus back up from the depths and saves the day.
But word gets around that something out of the ordinary has taken place—the parent of one of the rescued kids declares it "an act of Providence"—leading Pa Kent (Kevin Costner) to lecture his adoptive son on the need to be more discreet with his superpowers. "What was I supposed to do, let them die?" Clark asks. His dad replies, "Maybe."
Wait—what? Maybe Clark should have let a busload of kids drown rather than risk revealing his powers? Forgive me, but I thought this had been meant as a rhetorical question.
Welcome to the Dark Knight-ification of Superman. Yes, the film is directed by Zack Snyder, but it is heavy (in all senses of the word) with the imprint of co-writer and co-producer Christopher Nolan, who's followed his decade with the caped crusader by taking on the task of rebooting DC Comics' other superstar superhero. The tone is somber, the palette is grayish, and you can scarcely swing a cape without it getting snagged on some moral dilemma.
Man of Steel is an audacious undertaking, a stylistic and thematic mash-up of Avatar, The Matrix, Close Encounters of the Third Kind, Independence Day, The Thing, Thor, and (especially) Bryan Singer's X-Men films. What is open to question—and I confess to finding myself uncharacteristically ambivalent on the subject—is whether the resulting heavyweight summer blockbuster is very much fun.
The story begins on Krypton, a planet of floating robotic valets and winged mounts that would make a Nazgul sick with envy. There's just one catch: Due to the government's poor management of natural resources (it has taken the "drill, baby, drill" mantra to improbable extremes) the planet is about to explode. Krypton's military leader, General Zod (Michael Shannon) responds to this news by fomenting rebellion; its top scientist Jor-El (Russell Crowe) opts for putting his infant son, Kal-El, in a tiny spaceship and blasting him to Earth. (In a neat inversion, what makes this savior-to-be special is that Krypton grows most of its children artificially and Kal-El, by contrast, was the product of the planet's first "natural" birth in centuries—i.e., his is a uniquely non-immaculate conception.)
CLICK HERE for more.
SPR Tak Tahu Malu, Ambiga Suruh Nilai Diri Mereka Sendiri
Posted: 16 Jun 2013 02:24 AM PDT
A
Ambiga gesa kepimpinan SPR nilai diri sendiri
Pengerusi Bersama BERSIH Datuk S Ambiga semalam menggesa pegawai tertinggi Suruhanjaya Pilihan Raya (SPR) sekurang-kurangnya menilai diri sendiri dan mempunyai maruah diri untuk mengakui kesilapan mereka.
Ketika dihubungi Malaysiakini petang semalam, Ambiga menegaskan kepimpinan SPR perlu serius bertanya diri sendiri sama ada mereka mendapat keyakinan rakyat.

Menurut Perlembagaan Persekutuan, pesuruhjaya SPR yang dilantik oleh Yang di-Pertuan Agong mesti mendapat keyakinan orang ramai.

Beliau mengulas kenyataan Pengerusi SPR Tan Sri Abdul Aziz Mohd Yusof Rabu lalu yamg mengulangi bahawa pesuruhjaya SPR tidak akan meletak jawatan hanya kerana didesak sesetengah pihak yang tidak berpuas hati dengan proses pilihan raya umum lalu.

Abdul Aziz berkata barisan kepimpinan SPR yang terdiri daripada beliau, timbalannya dan lima anggota jawatankuasa suruhanjaya itu, dilantik mengikut Perlembagaan Persekutuan dengan persetujuan Majlis Raja-Raja sebelum diperkenan oleh Yang di-Pertuan Agong. -mk
What You Were Not Supposed to Know
Posted: 15 Jun 2013 10:42 PM PDT
This is one article you should read. For obvious reasons, I am keeping this post short and simple without any tags or specific references.
Once you click the link to read more, you will understand.
CLICK HERE to read that article.